Coconut Age Corrective Moisturizer 椰子逆轉肌齡面霜 3ml
Regular price
Sale price
HK$0.00
Unit price
per
DETAILS 產品詳情
Featuring coconut oil, coconut water, swiss green apple stem cells and a natural retinol alternative complex to reduce the signs of aging. Formulated for normal to dry skin types, it deeply moisturizes the skin, balancing its pH, while toning and strengthening using electrolytes, vitamin C, calcium, potassium and phosphorus.
蘊含椰子油、椰子水、瑞士青蘋果幹細胞和天然的維他命A替補複合物,以減少老化的跡象。適合中性至乾性膚質,深層地滋潤肌膚,酸鹼度,均勻膚色;為皮膚注入強化電解質離子,維生素C,鈣,鉀,磷等。
100% Guarantee 原裝行貨保證
Ingredients 詳細成分

Organic Phytonutrient Blend™ [Aloe Barbadensis (Aloe) Juice*, Terminalia Ferdinandiana (Kakadu Plum) Juice*, Prunus Cerasus (Sour Cherry) Juice*, Myrciaria Dubia (Camu Camu) Juice*, Citrus Limon (Lemon) Juice*, Malus Domestica (Apple) Juice*, Calendula Officinalis Flower Extract*, Daucus Carota Sativa (Carrot) Extract*, Trifolium Pratense (Red Clover) Flower Extract*, Cocos Nucifera (Coconut) Milk*, Vitis Vinifera (Grape) Seed Extract*, Dioscorea Villosa (Wild Yam) Root Extract*, Rosmarinus Officinalis (Rosemary) Leaf Extract*, Cyamopsis Tetragonoloba (Guar) Gum*, Zea Mays (Corn) Silk Extract*, Glycine Soja (Soybean) Germ Extract*, Citric Acid, Maltodextrin (from Tapioca)* and Citrus Pectin], Ricinus Communis (Castor) Seed Oil, Copernicia Cerifera (Carnauba) Wax, Butyrospermum Parkii (Shea Butter)*, Cetearyl Alcohol, Sodium Cetearyl Sulfate, Vegetable Glycerin*, Zea Mays (Corn) Germ Oil*, Cichorium Intybus (Chicory) Root Oligosaccharides, Caesalpinia Spinosa (Tara Tree) Gum, Vegetable Glycerin, Cocos Nucifera (Coconut) Oil, Cocos Nucifera (Coconut) Extract, Rosmarinus Officinalis (Rosemary) Leaf Extract, Helianthus Annuus (Sunflower) Seed Oil, Stearic Acid, Vitis Vinifera (Grape) Seed Oil*, Benzyl Alcohol, Dehydroacetic Acid, Corn-Derived Methyl Glucose Sesquistearate, Xanthan Gum, Vegetable Squalane, Tocopheryl Acetate (Vitamin E), Sodium Benzoate, Potassium Sorbate, Malus Domestica (Swiss Green Apple) Fruit Cell Culture Extract, Salicylic Acid, Ascorbyl Palmitate (Vitamin C Ester), Soy Lecithin, Biocomplex2™ [Euterpe Oleracea (Acai)*, Citrus Limon (Lemon)*, Malpighia Glabra (Barbados Cherry)*, Emblica Officinalis (Indian Gooseberry)*, Adansonia Digitata (Baobab)*, Myrciaria Dubia (Camu Camu)*, Daucus Carota Sativa (Carrot)*, Cocos Nucifera (Coconut) Water*, Lycium Barbarum (Goji) Berry*, Tapioca Starch (from Cassava Root)*, Thioctic Acid (Alpha Lipoic Acid) and Ubiquinone (Coenzyme Q10)]

* Organic ingredients 有機成分
How to use 使用方法

Apply a layer of moisturizer over the entire face and neck area. If needed, apply a thicker layer on dry areas. Recommend using twice a day. Tips: To achieve better results, apply a serum or booster-serum before the moisturizer.

在已潔淨的臉和頸上塗上薄薄一層。如有需要,可在較乾位置塗上多一層面霜。建議早晚使用。Tips: 為達到更佳效果,可在用面霜前先塗上一層精華素或速效精華。
Delivery Info 送貨安排

● WhatsApp落單: $400以上

本地免運費

● 網上落單: 本地郵寄/順豐站自取滿$800免運費
● 訂單會於1-2個工作天內寄出

收件地址類別
物流
運費
運送時間

商業地址

順豐速運
HKD$35

1-2 工作天

住宅地址

順豐站自取

1

1 查看所有順豐點自取地址 

* Please see Delivery Method for English and International Delivery
Return Policy 14天退換政策

14天退貨及換貨保證:
我們的首要任務是能滿足到顧客的需要!如果您未完全滿意今次的購物,您可根據以下的條款退款或更換貨品。
● 在收據日期的14天內,寄回收據正本和貨品作退款或更換。
● 全數退款只限未開封貨品。已開封或使用過的貨品可獲50%退款,而該退回貨品必須尚餘最少75%的產品。
● 任何退回貨品只限更換同等價值或價值較高之貨品。顧客須支付價值較高之貨品的差額。如更換價值較低之貨品,所有餘額將不獲退回。
● 請以電郵(service.alohabeautyshop@gmail.com)或WhatsApp(6825 6235)與我們聯絡有關退款或換貨。

* Please see Return Policy for English and more details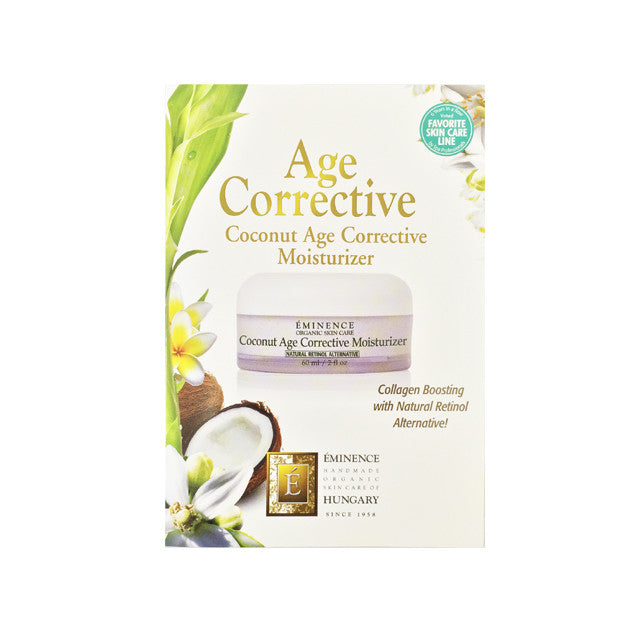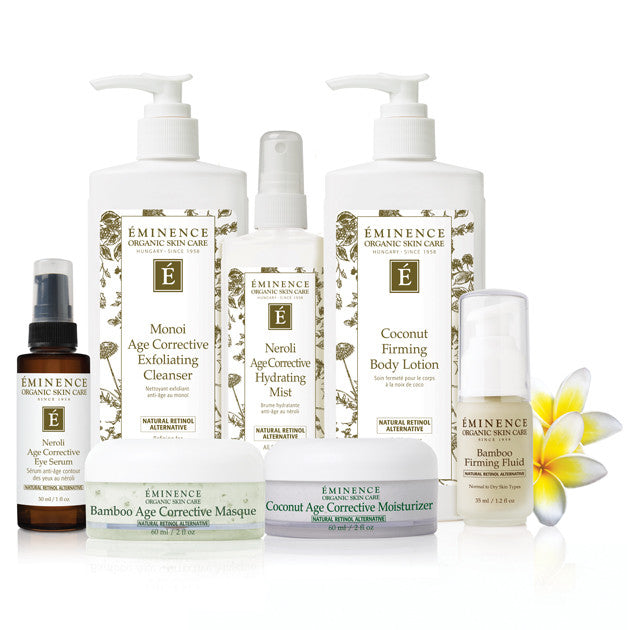 Guaranteed Authentic 原裝行貨保證
We are so glad you found us! Aloha Beauty Shop is proud to be Authorized Eminence Hong Kong Online Shop. We strive to provide the best quality organic skincare in town, all our products are imported by Eminence's authorized distributor in Hong Kong. Clear company labelings and expiry date can be found on each product to ensure the freshness and quality of the products. 
Shopping at Aloha Beauty Shop, you not only get the promise of product quality, our dedicated team is here to provide extraordinary pre- and post-sales customer support. Our professional, reliable and highly responsive customer service team has earned many of our customers' trusts! 
We would also like to take this opportunity to educate our customers the difference between Genuine Products and Authentic Products. Genuine products simply mean that the products are not fake products, however, that does not indicate that the products are imported through authorized channels, meaning they are unauthorized products. Please read the below authenticity statement written by Eminence Organic Skincare to learn about the risk of purchasing from unauthorized retailers.
"By purchasing from unauthorized retailers you may put yourself at risk of the following:
Purchasing imitation, expired, or damaged products
Not receiving the products you purchased
Receiving products that cannot be returned
Paying more for your products due to shipping fees, custom duties, and other taxes
Receiving poor advice on the proper use of the product you've purchased.  Many of our products are intended for professional use only and should be used only by a trained esthetician.
Purchasing products that are not suitable for your skin type"
很高興您能找到我們!Aloha Beauty Shop以成為認可Eminence(源美肌)香港網上專門店感自豪。我們致力提供最優質的有機護膚品,店內所有貨品皆由認可代理商進口到香港。每件產品上都貼有代理商貼紙和有效日期,保證產品新鮮和優質。
在Aloha Beauty Shop購物,您不但得到產品質素的承諾,我們盡心的團隊亦隨時為您提供優越的售前及售後客戶支援服務。我們專業、可靠和高效率的客戶服務團隊已獲取很多顧客的信任!
我們亦希望在這個機會講解一下「正貨」與「行貨」的分別。常見的「正貨」標籤只表示產品不是假冒,但不代表這些產品是經認可途徑進口,所以產品可能是俗稱的「水貨」。Eminence Organic Skincare在網站寫的行貨聲明解釋了購買非行貨產品存在的風險:
" 經非認可商店購買產品您可能面對以下風險:
買到假冒、過期或損壞的產品
不能收到您購買的產品
不能退回您購買的產品
因運費、關費或其他稅收令您要付更多金錢
得到錯誤的產品推介及使用說明。我們很多產品都是設計給美容院使用和只讓經訓練的美容師使用。
購買了不適合您皮膚性質的產品 "
*** 部份產品實物圖可以在產品頁面看到 ***